Jay Chou Musical 'The Secret' to make Singapore Debut in April 2018
CNA  | 22 December 2017
The Secret's storyline follows a student and piano major, Xianglun, and his fellow student, Xiaoyu.
(Picture: Base Entertainment Asia, Perfect World Pictures)
SINGAPORE: The Secret, a musical version of mandopop star Jay Chou's award-winning movie in 2007, is coming to Singapore in April next year.
The storyline of the musical is based on the time travel love story between two students in the original movie, said organisers Base Entertainment Asia and Perfect World Pictures on Friday (Dec 22).
The musical will be staged at Marina Bay Sands from April 6 to April 15.
Chief executive officer of Base Entertainment Asia, Chantal Prudhomme, said: "It is important to us to not just open doors to international talents but Asian as well. I have been actively looking for Asian shows with top quality and great content from the best. And with Jay Chou's music and original script and its history as a hit movie, The Secret is the next 'it' show coming out from Asia to watch."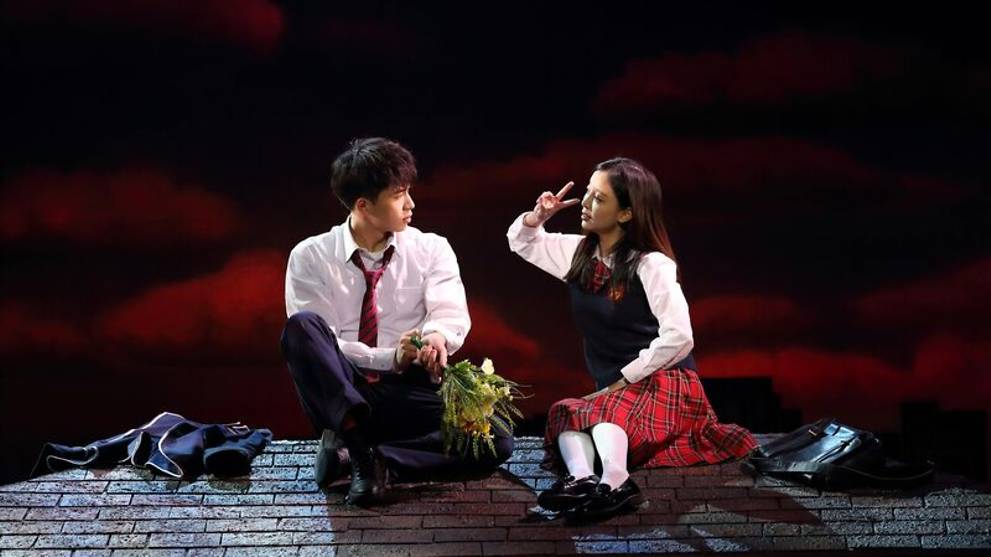 The musical, based on the mandopop superstar's movie, Secret, will make its lion city debut in 2018,
from April 6 to 15, at The Mastercard Theatres at Marina Bay Sands.
(Picture: Base Entertainment Asia, Perfect World Pictures)
The Sing! China judge will also pay his Singaporean fans a visit this January, for the first leg of Part 2 of the Invincible Jay Chou Concert World Tour.
Tickets for the musical are now on sale and are priced between S$48 and S$148, excluding a S$4 booking fee per ticket.